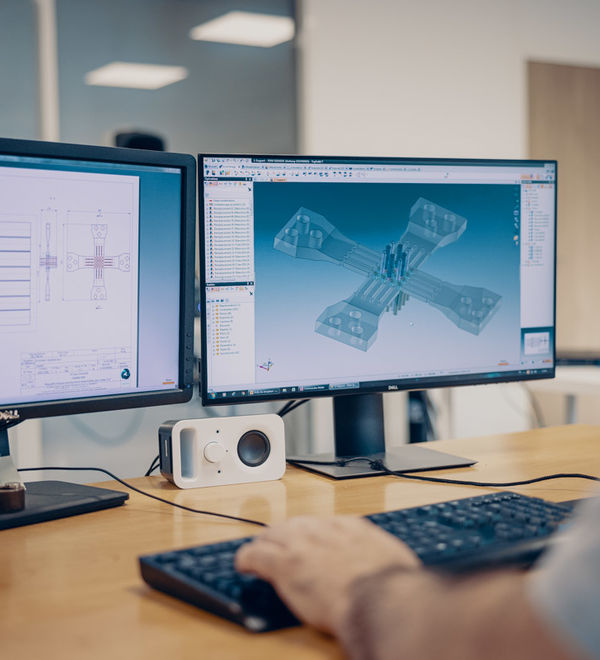 Harnessing a combination of expertise and IT resources, Luziesa is able to design your NDT reference blocks and related artificial defects. Our extensive experience with NDT qualification models gives us the insight to understand your needs and provide the ideal solution. In particular, we can supply calibration blocks ready to calibrate your NDT equipment or qualify your processes. We stand ready to address your requirements, whether the design and engineering is based on your specifications, a schedule of requirements, or on standards (e.g. ASTM E127, E428, NF EN ISO2400, US 319-21, etc.). Luziesa serves customers across all industries that require calibration blocks, including nuclear power, oil & gas, aviation, defence, steelmaking and rail transport.
All-round project management
Simply send us your schedule of requirements, specifications or the standard that you use, and leave the rest to us! We handle everything from material sourcing to acceptance of your NDT calibration blocks in our workshops. We can also work using raw materials or machined parts supplied by you. We produce the necessary artificial defects to transform your parts into reference parts for calibrating your NDT equipment or qualifying your processes.
Learn more
Project phases
MATERIAL PROCUREMENT
-Delivered with a material certificate
-Material soundness check
3D DESIGN & ENGINEERING
-Your NDT reference blocks
MACHINING
-Five-axis and conventional milling 
-CNC and conventional turning
-Wire EDM
DIMENSIONAL INSPECTION
-Conventional
-3D
ARTIFICIAL DEFECT FORMATION
-FBH/RBH
-SDH
-EDM notches (slot, semi-elliptical, quadrant, etc.)
-Through-slots
DIMENSIONAL INSPECTION OF ARTIFICIAL DEFECTS
-Imprints
-Optical microscopy
OPTIONS
-Defect plugs
-Laser engraving
-Special packaging (Machined foam-lined case - Wooden crate)
ANTI-CORROSION TREATMENT
-Anodisation
-Passivation
-Burnishing
-Nickel plating
-Paint
END-OF-MANUFACTURING FILE
-Procurement report
-Dimensional inspection report
-Reference specimen plan
-NDT examination report
Techniques used by Luziesa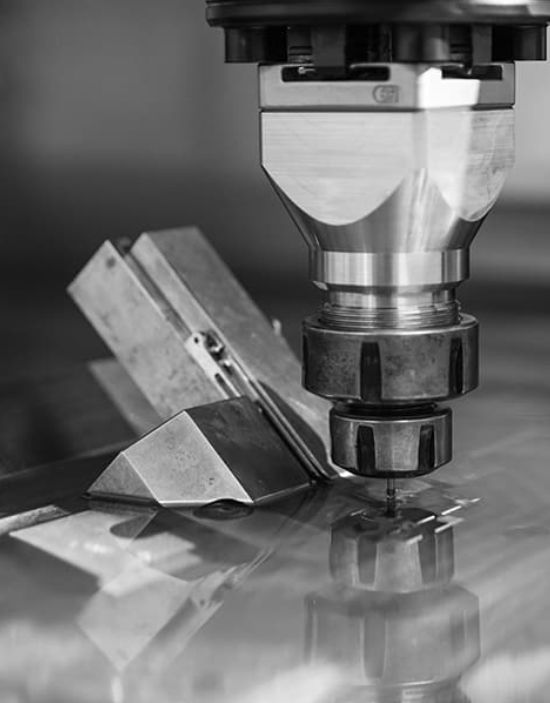 Micro-drilling
We have no difficulty machining 20mm deep side-drilled holes (SDH) and flat-bottomed holes (FBH) as small as Ø 0.4mm. As a result, we can supply the full range of ASTM reference blocks. We can also drill smaller-diameter holes, to a reduced depth. Contact us to discuss our capabilities. We use micro-drilling techniques to drill Ø 0.8mm and Ø 1.2mm FBH and SDH to a depth of 130mm with no pre-drilling.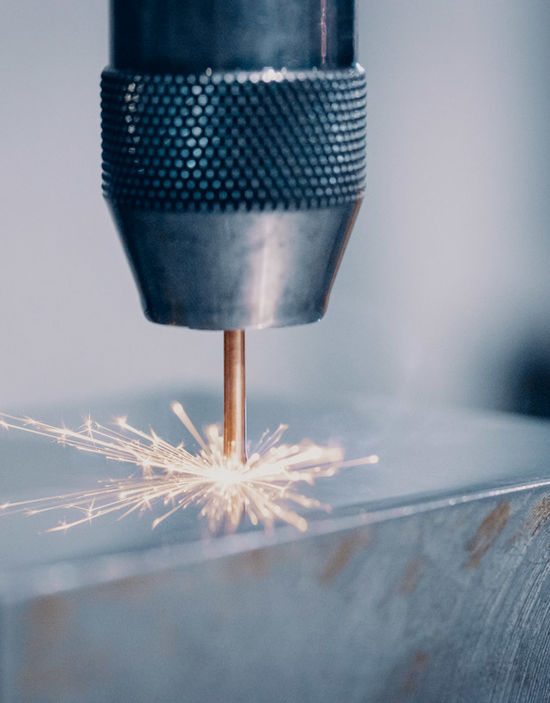 Micro EDM
We use two electric discharge machining (EDM) processes to produce NDT calibration blocks. The first, known as die sinking EDM, can be used to produce most artificial defects, including notches, flat-bottomed holes (FBH), side-drilled holes (SDH) and round-bottomed holes (RBH). This technique can be used to produce artificial defects to any desired geometric characteristics. A near-infinite range of shapes is possible, including rectangular, U-shaped, vee-shaped, tapering, semi-elliptical and circular notches, etc. The second technique is wire EDM, which we use for complex forms and cutting. This technique can also be used to create so-called "through-notch with pilot hole" artificial defects.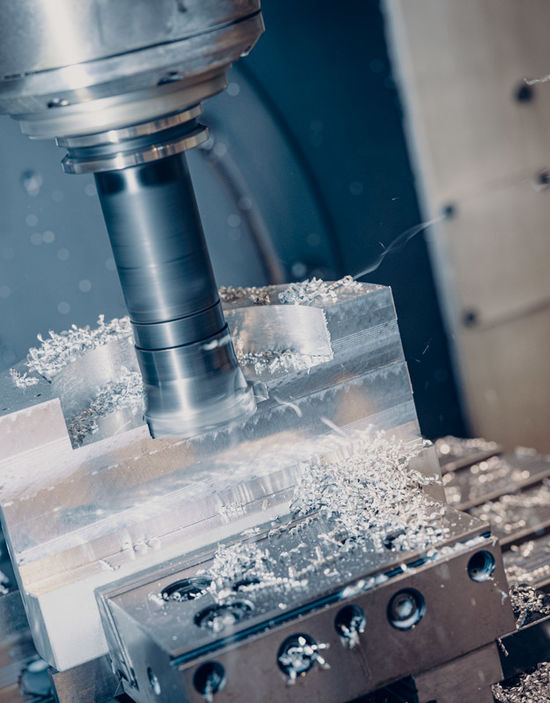 Precision machining
As well as our EDM machines, we use a range of conventional CNC machines to produce NDT calibration blocks ready to receive artificial defects. We machine all types of materials, including standard and stainless steels, super alloys, plastics and composite materials, producing not only simple shapes (e.g. step blocks or IS US 319-21 blocks) but also more complex profiles (e.g. V1 calibration blocks with curve radii).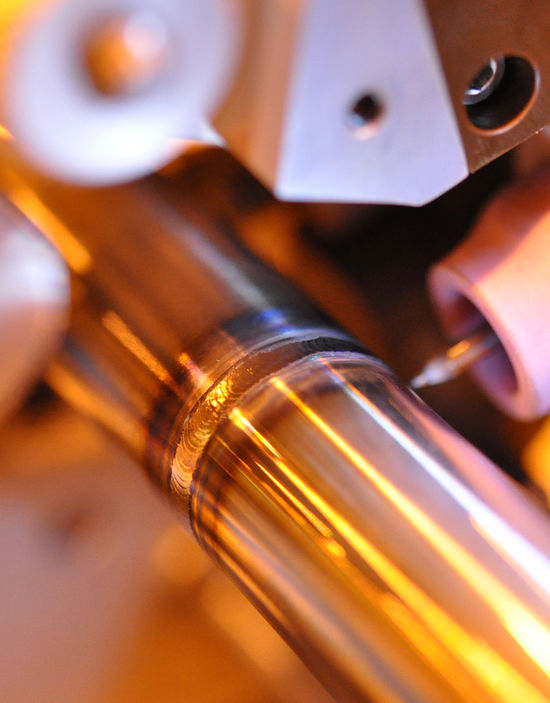 Welding
Our facilities are equipped for orbital TIG welding, with or without filler material. This enables us to produce calibration bars incorporating material defects, or weld a tube onto the end of a calibration bar, thereby reducing its weight while maintaining a certain length. We are able to produce welded calibration blocks using most techniques, and can also provide (strip or flux) cladding.
Metrology
Traceability is also essential for metrology data relating to your NDT calibration blocks. At Société Nouvelle Luziesa, we are constantly honing our metrology expertise. To this end, we have introduced a documented system and record the results of metrology checks. We have also implemented an instrument monitoring database, to demonstrate the precision and trueness of our measurements. We use a range of strategies to ensure high measurement precision.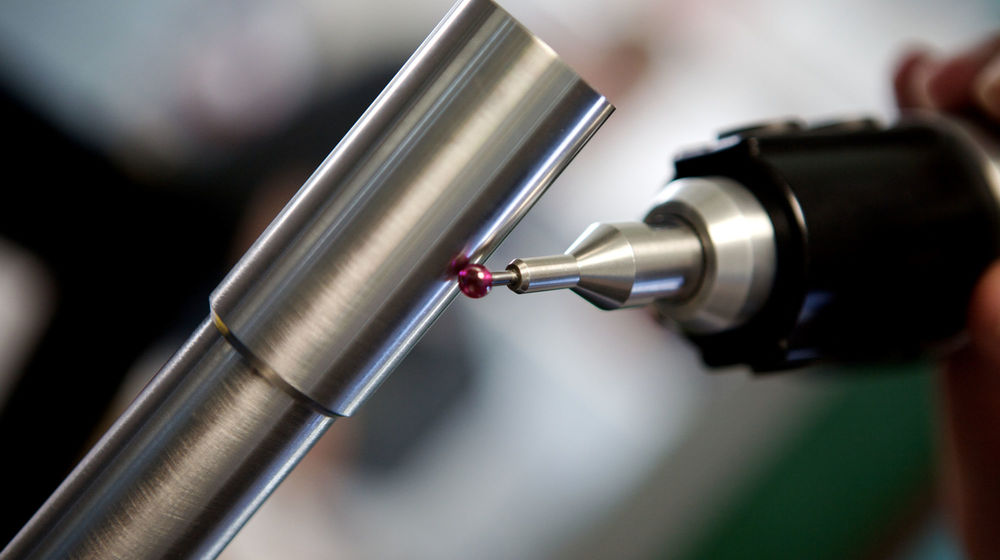 Management and verification of our measuring instruments, for effective traceability and connection to national or international calibration blocks.
Dimensional inspections of our products
Regular metrology checks for your NDT calibration blocks. We perform the metrology checks and issue a new dimensional inspection report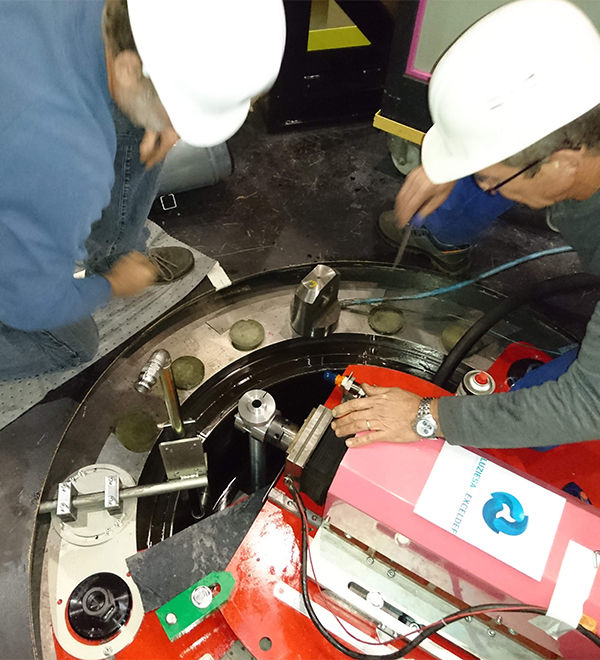 Field operations and outsized components
We can travel to our customers' premises to work with calibration blocks that cannot be moved. We bring in our machines and produce your artificial defects in situ, upholding the same quality procedures as in our workshops. We can also perform dimensional inspections on site, using our 3D measuring arm. We have technicians certified for work in contaminated environments. This means that we can create artificial reflectors on your reference blocks in nuclear restricted areas. At our workshops, we have equipment rated to handle parts weighing up to 10 tonnes. If your calibration blocks are beyond the capacity of our machines, we can develop the necessary tooling to set up machines on the NDT calibration block in order to create your artificial defects.